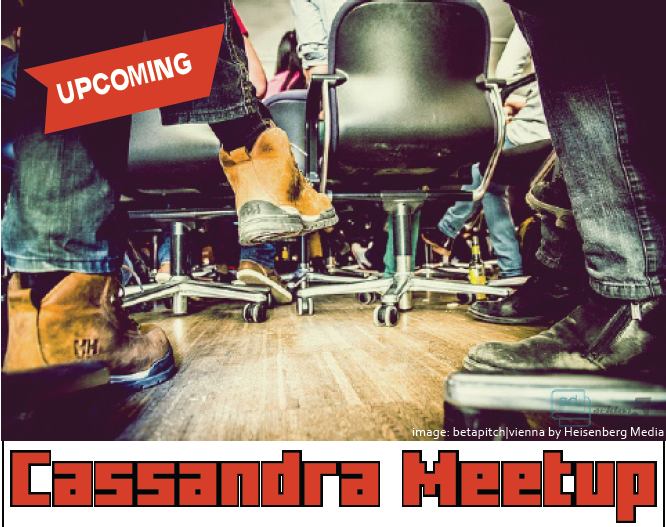 We're very excited to announce the first Cassandra Meetup in Vienna on Monday, January 13, 2014 which we are co-organizing. And the best news: Datastax will sponsor beer and food!

The meetup will feature casual tasks about Cassandra in general and it's usage in real-world applications. Philipp Potisk will kick off with a general introduction to Cassandra and its applications. Afterwards, Klaus Brunner (XroadMedia) will give you the opportunity to get an insight into two years using Cassandra in a live application. If you're interested in first-hand experience, this is perfect for you.
I will give the final talk where we are going to both build and break a Cassandra cluster. Sounds like fun, doesn't it?
The meetup will start at 19:00 at Sektor 5, Siebengrunnengasse 44, 1050 Vienna (click here for directions). Check out our flyer and RSVP on Meetup.com so we can order enough food and beverages.
It will be a great opportunity to talk about Cassandra, so don't miss it!
The following two tabs change content below.
Gernot R. Bauer is the founder of Geroba Data Technologies. With a strong technological background in informatics, mathematics, machine learning and algorithm design, Gernot knows that the base for good business and risk management decisions resides in the quality of the underlying data.
Latest posts by Gernot R. Bauer (see all)